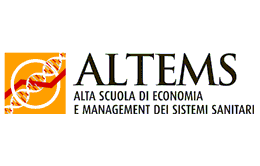 Si terrà dall'11 al 13 settembre l'HTA Summer School organizzato a L'Aquila dall'Alta Scuola in Economia e Management dei Sistemi Sanitari (ALTEMS) dell'Università Cattolica del Sacro Cuore.
Il corso si rivolge agli ex studenti dell'International Master Program in Health Technology Assessment and Management (programma Ulisse) e del Master in Valutazione e Gestione delle Tecnologie. Il programma, che si articolerà su 3 giorni, verterà sul tema "Evidence generation and decision making in technology life cycle" e sarà seguito da un totale di circa 40 ex alunni, interessati ad approfondire tematiche di particolare rilevanza per chi si occupa di Health Technology Assessment.
Il corso sarà inaugurato dalla dottoressa Marcella Marletta, Direttore generale dei Dispositivi Medici e del Servizio Farmaceutico del Ministero della Salute, e dal professore Americo Cicchetti, direttore dell'ALTEMS e Presidente della SIHTA (Società Italiana di Health Technology Assesment).