Biografia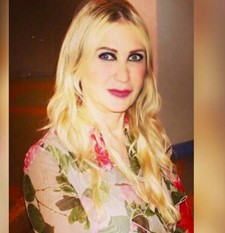 Marcella Marletta, medico chirurgo, specialista in Oftalmologia è esperta di sanità pubblica, Health Technology Assessment e farmacologia.
Ha ricoperto per molti anni importanti incarichi istituzionali di sanità pubblica a livello nazionale, comunitario ed internazionale.
Attualmente ricopre i seguenti incarichi:
Docente Master di II livello Università Campus Biomedico di Roma;
Docente Master di II livello sulla Ricerca Clinica, Università Guglielmo Marconi di Roma;
Direttore Generale Accademia della Ricerca Clinica e della salute;
Coordinatore Comitato Scientifico Fondazione Francesco Cannavò, responsabile della Formazione e aggiornamento, per la qualificazione professionale dei farmacisti;
Coordinatore Comitato Scientifico della Fondazione MESIT, Medicina Sociale e Innovazione Tecnologica sullo Stato di salute della collettività, approccio One Health, attiva nell'ambito della Ricerca Scientifica e della solidarietà sociale;
Presidente A.I.Stom, Associazione pazienti Stomizzati;
Consigliere F.A.V.O. Federazione Associazioni Volontariato Oncologico;
Direttore "Osservatorio sulla Condizione assistenziale del malato oncologico";
Componente del Comitato etico per le sperimentazioni cliniche nel Policlinico dell'Università degli studi di Roma Tor Vergata;
Direttore Scientifico della Fondazione dei Discepoli di Padre Pio;
Già Direttore Generale della Direzione dei farmaci, dei dispositivi medici e della sicurezza delle cure del Ministero della Salute, per 10 anni (fino a febbraio 2020), componente del Consiglio Superiore di Sanità, Membro del Consiglio Nazionale Anticontraffazione, Autorità competente italiana a Bruxelles in materia di Health Tecnology Assessment, Esperta Italiana in Bruxelles del Comitato di Adeguamento di Progresso Tecnico (C.A.P.T.), Delegata italiana in Ginevra per i lavori dell'OMS, Delegata italiana in seno all'Assemblea dell'ONU in New York, Delegata italiana in Bruxelles per le attività comunitarie del MDEG (Medical Device Expert Group), del MSOG (Medical Sourveillance Operative Group) e del Clinical Trials Expert Group, Responsabile per le attività di valutazione e vigilanza del RAPEX (sistema di allerta rapido europeo), Esperta italiana in Bruxelles per i lavori del CPMP (Comitato per le specialità medicinali) per la valutazione delle nuove specialità medicinali, Responsabile italiano delle attività di raccordo degli Stati membri con la Commissione europea, l'European Chemical Bureau e il Consulting group; Componente dell'A.H.W.P. (Ad Hoc Working Party),Delegata Italiana in Bruxelles del Comitato di Adeguamento Progresso Tecnico (C.A.P.T.), Presidente di Working Groups e Standing Committee in Bruxelles, Esperta italiana presso il Consiglio dell'Unione Europea per i lavori comunitari sui regolamenti CE 1896/2000, CE 2032/2000 e direttiva 2003/15/CE, Esperta italiana del P-SC-COS of the Council of Europe, Esperta italiana in seno all'European Directorate for the quality of medicines in Strasburgo.
Direttore generale responsabile di oltre 200 progetti di ricerca scientifica – in materia di sanità pubblica, farmacologia, health technology assessment e dispositivi medici – realizzati in collaborazione con Istituto Superiore di Sanità, Università Bocconi, Università Cattolica del Sacro Cuore di Roma, Università Tor Vergata, Università Sapienza e Scuola Universitaria Superiore S.Anna di Pisa, nonché con l'Agenzia Nazionale per i Servizi Sanitari Regionali (Agenas) e con l'INMP
Mail: marcella.marletta19@gmail.com